Welcome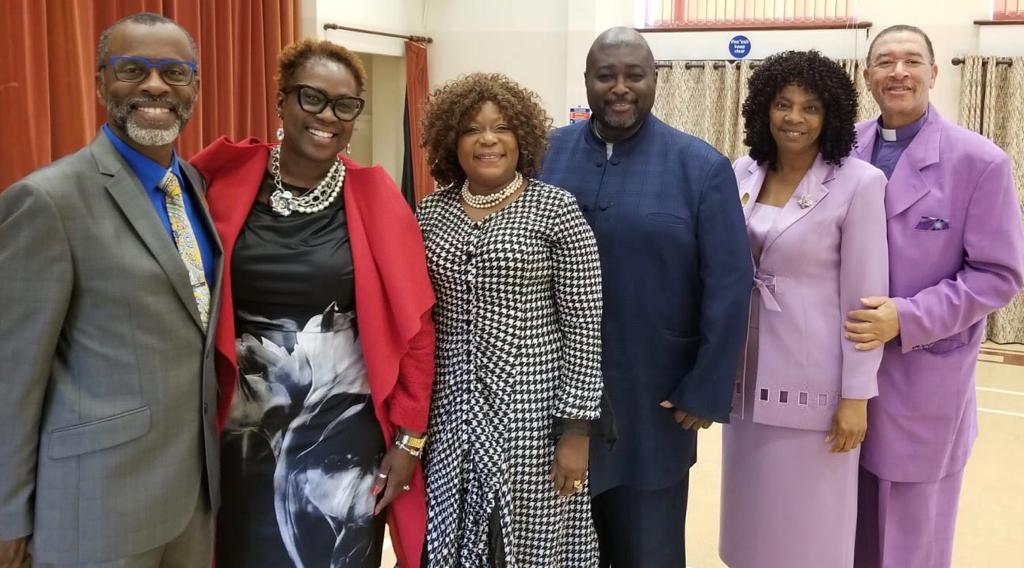 Prayer Palace is a full gospel, multi-cultural, inter-denominational family church without walls, called to exalt the name of our Lord Jesus Christ above every name and Preach the acceptable year of the Lord. We believe in the generational blessing on every family, man, woman and child who are in Christ according to the word of God.
"Blessed be the God and Father of our Lord Jesus Christ, who hath blessed us with all spiritual blessings in heavenly places in Christ." Ephesians 1:3
God gave Pastor Simeon and Pastor Joyce a vision in which He will use them to fill the gap within his body in Huntingdon. He said the spirit of the 'Pha-to-sees' and the 'Sad-to-cees' has gripped his people in such a way that His word is being monopolised to the extent that some of His children are not accepted in any churches and so He is raising Pastor Simeon and Pastor Joyce to make a difference.
He therefore told them to preach His word like the Apostles in the days of the Acts of the Apostles, with boldness and without reservation, that He has placed His Spirit upon them to do greater exploits in His name even through persecution. He said we should teach and equip his people so that every member of the church and anyone He will divinely connect us with would understand the Revelation of Jesus Christ, know who they are in Christ and live as Christ purposed.
Prayer Palace has been called by God to rebuild the ruins of the Cities. With Christ as the Chief Cornerstone and the Anointing on God's people, the move of God is now in place.
God has instructed Pastor Simeon and Pastor Joyce to ensure that every congregation member understands The Bible from front to back from the book of Genesis to the Book of Revelations, from the Oldest to the Smallest, from the Hebrew to the Greek, from the Old Testament to the New Testament. That God's people will be full of knowledge and understanding concerning God's Word and firmly persuaded that Jesus Christ is Lord.
Prayer Palace Church is connected in One mind, One heart and One accord to obey the word of God.
Prayer Palace Church is a light on the mountain of the United Kingdom, all people will call us blessed and say that we are indeed the mountain of the Most High Micah 4.
Prayer Palace Church is called to reach out to people; the heart beat of the Church is to be used by God through our Lord and Saviour Jesus Christ to grow His kingdom. As we set the captives free, give beauty for ashes, the oil of joy for mourning, the garment of praise for heaviness, as we rebuild the old ruins and raise up former desolations of many generations, there is no more fear; the people of God will no longer be dismayed or lack any good thing.